Poland
Kraków, Zakopane, Łodź, Toruń,
Gdańsk, Olsztyn, Warsaw
Folk Dancing, Folk Music, Culture, History, Art, and Adventure!
---
When:  June 10-24, 2019
Led by: Richard Schmidt
Featuring:
★Castles, palaces, historic sites, and museums!
★Meet with local folk dance groups!
★ For dancers, non-dancers, and anyone with a love of travel and culture. 
★Breathtaking scenery from mountains to sea!
★Price includes: city tours, hotels, breakfasts, four dinners, and a private deluxe motorcoach!

Price: Land only: $2995
I can't wait to go!  Reserve my place with my $200 deposit per person. 
See registration form and information below. 
Or register through PayPal (no PayPal account necessary)
*Download Poland itinerary pdf.  With pictures.  No pictures.
---

Our Itinerary



Sunday June 9:

Fly to Kraków on airline of your choice

.


Day 1-3: Monday-Wednesday, June 10-12:.
On Monday, June 10, our group will meet in hotel lobby at 6:00 p.m. for orientation and welcome dinner. Walking tour of Kraków. Visit Ethnographic Museum. Excursion to the Wieliczka Salt Mine, a 3-mile underground walk through chambers, caves, and chapels adorned with statues sculptured from salt. Evening folk dancing! Overnights at The Galaxy Hotel.

Day 4-5: Thursday-Friday, June 13:
Drive to Zakopane with its special architecture and storks. Many fine shops. Raft ride along a winding river with a local mountaineer raftsman dressed in full regalia! Meet and dance with the locals. Overnights: Belvedere Hotel.
Day 6: Friday, June 14:
Depart Zakopane and head for £odŸ. Stop at Auschwitz. Then visit the pilgrimage site of Czestochowa to see the Black Madonna, Poland's holiest icon. Overnights: Grand LodŸ.
Day 7: Saturday, June 15:
£odŸ: Great place for folk shopping, festivals, folklore, and folk groups. Join the festival, see a show, and have our own folk dance session.
Day 8: Sunday, June 16:
Depart £odŸ for Toruñ, the charming medieval town, home of the great astronomer Copernicus. City sightseeing of Toruñ. Overnight: Mercure Hellos.
Day 9-10: Monday-Tuesday, June 17-18:
Depart Toruñ for Gdañsk, Gdynia, and Sopot. Ports, Ships, Beaches, Boardwalk. Relax at the seaside. The seaport of Gdynia; Sopot with Old World grand hotels, and beaches; Gdañsk, a former Hanseatic port city with Gothic churches, romantic cobblestone alleys and harbor promenades. Hear the world-famous organ in Oliwa Cathedral. Folk dancing. Overnights: Hotel Posejdon.
Day 11: Wednesday, June 19:
Day trip to famous Malbork Castle, former seat of Teutonic Knights. Drive to Olsztyn (Warmia and Mazury), Lake District of Poland. A vacation spot for Poles with lakes and campgrounds. Meet with local folklore group. Overnight: Hotel Warminski in Olsztyn.
Day 12-14: Thursday-Sunday, June 20-23:
Drive from Olsztyn to Warsaw: City tour includes Old Town, the Ghetto memorial site, Lazienki Park, Monument of the 1944 Warsaw Uprising and the Chopin monument. Visit Želazowa Wola, home of Fryderyk Chopin. Free afternoon to stroll Warsaw boulevards and parks, visit shops and boutiques. Farewell dinner. Evening folk dancing. Overnights: Novotel Centrum.
Day 15: Monday, June 24: Return to airport. Fly out of Warsaw on airline of your choice.
About Richard Schmidt:
Richard Schmidt received the "Lifetime Achievement Award" from the Polish government for his dedication in promoting Polish culture abroad. He is the Artistic Director and founder of the White Eagle Folk Dance Academy in his hometown of Montreal Canada, the Artistic Director of the Tatry Folk Dance Esemble of Oshawa, Canada, as well as principle choreographer for The Lechowia Polish Folk Dance Company of Toronto.  His instructional workshops and choreography have been complimented by decades of studies under several of Poland's top dance specialists.  He has choreographed and taught for folk ensembles in Europe and North America since the age of seventeen and he is also well-known on the International Folk Camp circuit as the Master of Polish Dance. In 2006, Richard led the first folk tour of Poland presented by Jim Gold. His easy going temperament, his fluent English, knowledge of Polish and French, understanding of Poland's culture and his excitement and joie-de-vivre added to the comfort and experience of all the guests!
On Polish Dancing

Richard answers Shirley's questions about Polish dancing:
"We're interested in the Poland trip in June 2018.
What can you tell us about Polish folk dancing?
Is it mainly polka? Is it line dancing? Or couples dances.
Looks like a very comprehensive tour through Poland."
Thanks,
Shirley
Dear Shirley,
"I could speak to you for hours about Polish folklore but I'll do that when you come on the tour. Fryderyk Chopin would not be pleased if he heard you thought that Polish folklore was all about polkas. Poland has FIVE national dances (Polonaise, Mazur, Oberek, Kujawiak and Krakowiak) No POLKA! And yet Poland has thousands of polkas found in its regional dances. Do you want to dance in a couple – we have it! Do you want to dance alone we have it! A Line – got it! A circle – that too! Very slow or super fast – covered! I have taught Polish folklore for 39 years and there is so much it amazes me. There is so much variety that I have a wardrobe for the dance group that is valued at over a million dollars – different region different costume and dances. You picked the right tour if you want to feel true emotion! I am more than happy to answer any questions you have so please feel free. "
Best,
Richard
POLISH TOUR REGISTRATION FORM:  
I can't wait to go!  Enclosed is my registration deposit of $200 per person, refundable until March 9th.  Single supplement: $795.  Additional charges are: $145 hotel taxes and service. Gratuities are not included. Program subject to change without notice. Group rate:  Minimum of 15 people required or additional fees may apply. Cancellations 60 days prior to departure: Total refund: Less than 60 days: No refund. Travel insurance always recommended.  Total balance due March 5, 2019
Name_______________________________________________________________ Address______________________________________________________________
No. of people_____Phone(_____)____________Email__________________________
Make checks payable to: Jim Gold International, Inc. 497 Cumberland Avenue,  Teaneck, NJ 07666 
(201) 836-0362   www.jimgold.com   Email: jimgold@jimgold.com
---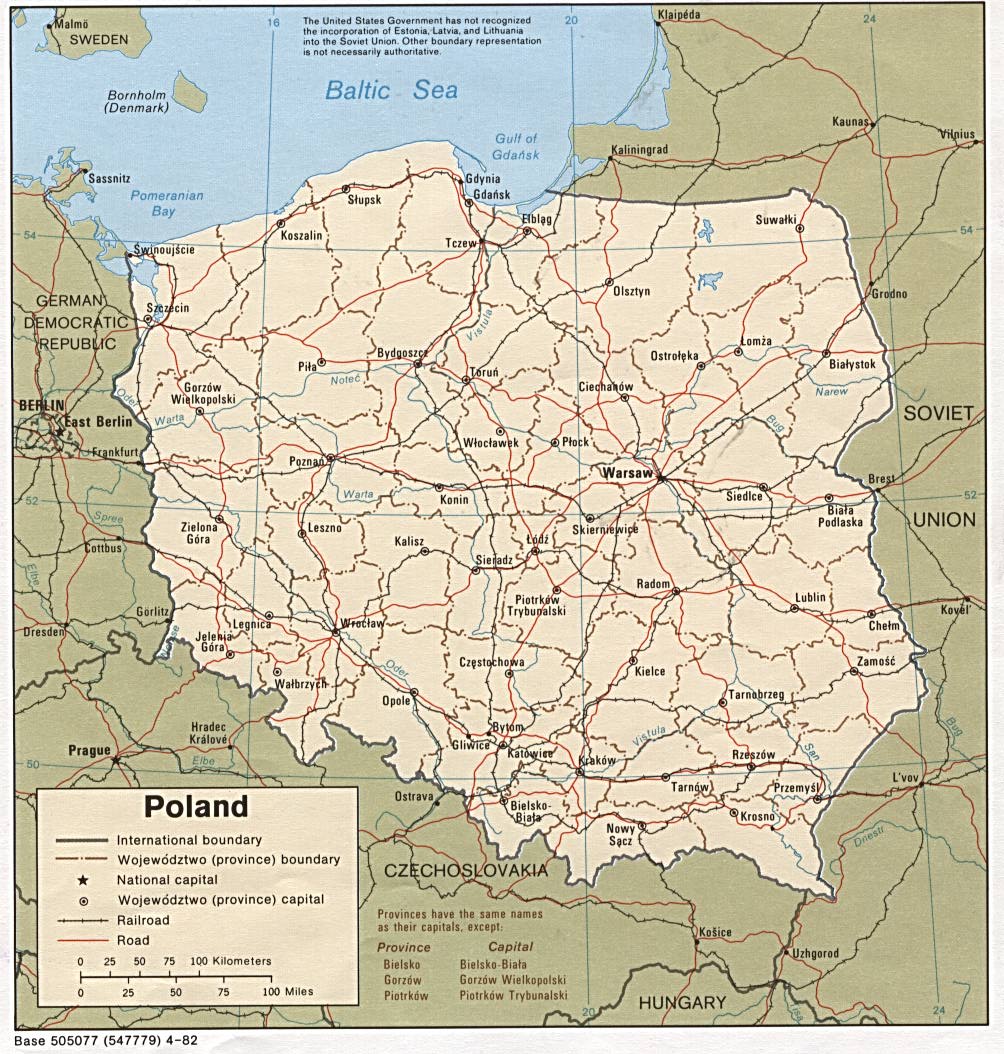 JIM GOLD INTERNATIONAL:  TERMS AND CONDITIONS
Air Transportation:  International air not included except as noted. Rates: Tour rates are subject to change in the event of currency fluctuations or increase in costs. Inclusive tour rates are per person in double occupancy. In case of computer or human billing errors, we reserve the right to re-invoice clients with corrected billing. Reservations: Deposits and Payments: Deposit of $200 per person is required at time of reservation. Balance is due 90 days prior to departure date. Changes: Prices and program subject to change without notice Baggage: One baggage per person and a carry on is allowed. Cancellations: Cancellations 45 days prior to departure: Refund 50%  of total price. Less than 30 days: No refund. Additionally, any cancellation fees imposed by the respective hotels, airlines, tour companies and cruise lines will be charged. Travel Insurance is non-refundable as are unused services. Gratuities: Tipping to guides, drivers, transfer personnel and hotel staff is left to the discretion of the participants and is not included. Insurance: Tour participants are strongly recommended to purchase insurance for trip cancellation, trip interruption, accident, sickness and/or loss of baggage and personal effects. Dispute Resolution: The sole and exclusive method of resolving any dispute which might rise under this agreement and any agreement between Jim Gold International, Inc., and another party (ies), the brochure or website and deemed to arise in the United States of America, shall be by arbitration before the American Arbitration Association in New York City pursuant to the Association's rules then in effect. Any such arbitration must take place in N.Y.C., N.Y. In any such arbitration, the substantive law of N.Y. will apply. In the event a tour participant should find a service or hotel unacceptable, it should be reported immediately to the local representative and to Jim Gold International, Inc. upon their immediate return. No claim shall be deemed legitimate if not reported to the local representative and if reported after the scheduled service or after departure from the hotel. Responsibility: Jim Gold International, Inc. Of 497 Cumberland Avenue, Teaneck, NJ 07666 U.S.A  acts solely in its capacity as marketing agent on behalf of its suppliers such as air carriers, ground operator, taxi suppliers, motor coach suppliers, excursion or tour companies and hotels identified on documents supplied in connection with purchase of the tours. Jim Gold International, Inc. shall not be held responsible for any wrongful or negligent acts or omissions by any supplier or other party not directly owned or exclusively controlled by Jim Gold International, Inc. or by the failure of any equipment operated by any such supplier or other party. Jim Gold International, Inc. shall not be liable for any loss, injury or damage to person, property or otherwise, in connection with any accommodations, transportation, or other services, resulting directly or indirectly from any acts of God, dangerous incident to the sea, fire, breakdown of machinery or equipment, acts of government or other authorities, wars whether or not declared, hostilities, civil disturbances, strikes, riots, thefts, pilferage, epidemics, quarantines, medical or customs regulations, defaults, delays or cancellations of or changes to itineraries
or schedules, or from any causes resulting from insufficient or improperly issued passports, visas, or other documents passports, visas, or other documents.  Neither Jim Gold International, Inc. nor any of its affiliates or subsidiaries shall be or become liable or responsible for any additional expenses or liability sustained or incurred by the tour member as a result of any of the aforementioned causes. Tour participant agrees that any claim against Jim Gold International, Inc. is subject only to the jurisdiction of the courts of the country in which the cause of action arose. The right is reserved to substitute hotels and to alter itineraries. The right is also reserved to cancel the tour prior to departure. If any tour is canceled prior to departure, Jim Gold International, Inc. will be responsible only up to the amount of monies Jim Gold International, Inc. received less any cancellation fee applied by a supplier as defined above. Travel Insurance is recommended. Jim Gold International, Inc. is not responsible or liable for defaults of those not directly under the exclusive control of Jim Gold International, Inc. All tickets and vouchers issued for transportation and services are subject to the terms and conditions under which such transportation and services are provided to the participant by the owners or contractors. The traveler assumes full responsibility for, and hereby releases Jim Gold International, Inc. from any duty of checking and verifying any and all passport, visa, vaccination or other entry requirements for each destination, and all safety and security conditions during the length of the proposed travel. Should any clause contained here in be determined void by any court of law, such a finding shall not affect the other clauses contained herein; each clause is a covenant which stand on its own. The receipt of your deposit and/or final payment will indicate that you have read these Terms and Conditions, and that you have agreed to them. Prices are subject to change.
Jim Gold International, Inc.  497 Cumberland Avenue,   Teaneck, NJ 07666  U.S.A. Phone: (201) 836-0362    www.jimgold.com    e-mail: jimgold@jimgold.com